Oviedo is a city overturned with the tourism of meetings and congresses. To this end, it has unbeatable infrastructures, including the magnificent building of the Exhibition and Congress Centre (hereinafter PEC), inaugurated in 2011 and built by the prestigious architect Santiago Calatrava, winner of the Prince of Asturias Award for the Arts.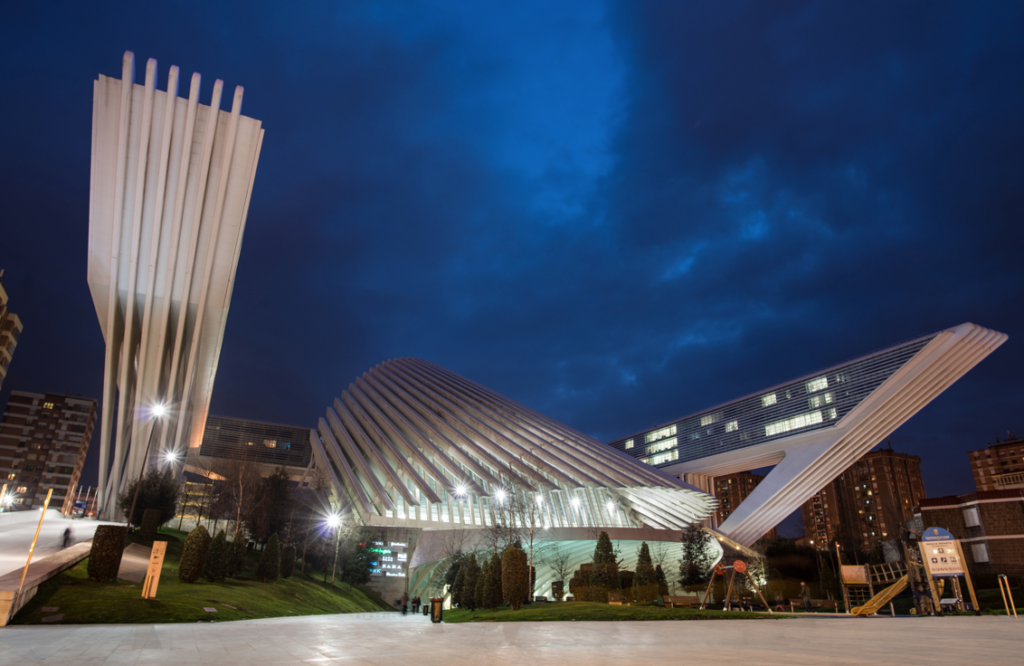 The spectacularly designed Oviedo Exhibition and Conference Centre is within walking distance of any hotel in the city. The complex in which the Palace is located also includes, next to the offices of the Principality of Asturias, a hotel, a large shopping centre and an underground car park with 1,800 spaces.
Its impressive and avant-garde architecture makes it an icon of the city.