Venue
Congress will be held at the International Trade Fair of Asturias (FIDMA), in Gijón
Avda. Doctor Fleming, 481
Gijón 33203, Asturias (Spain)
FIDMA International Trade Fair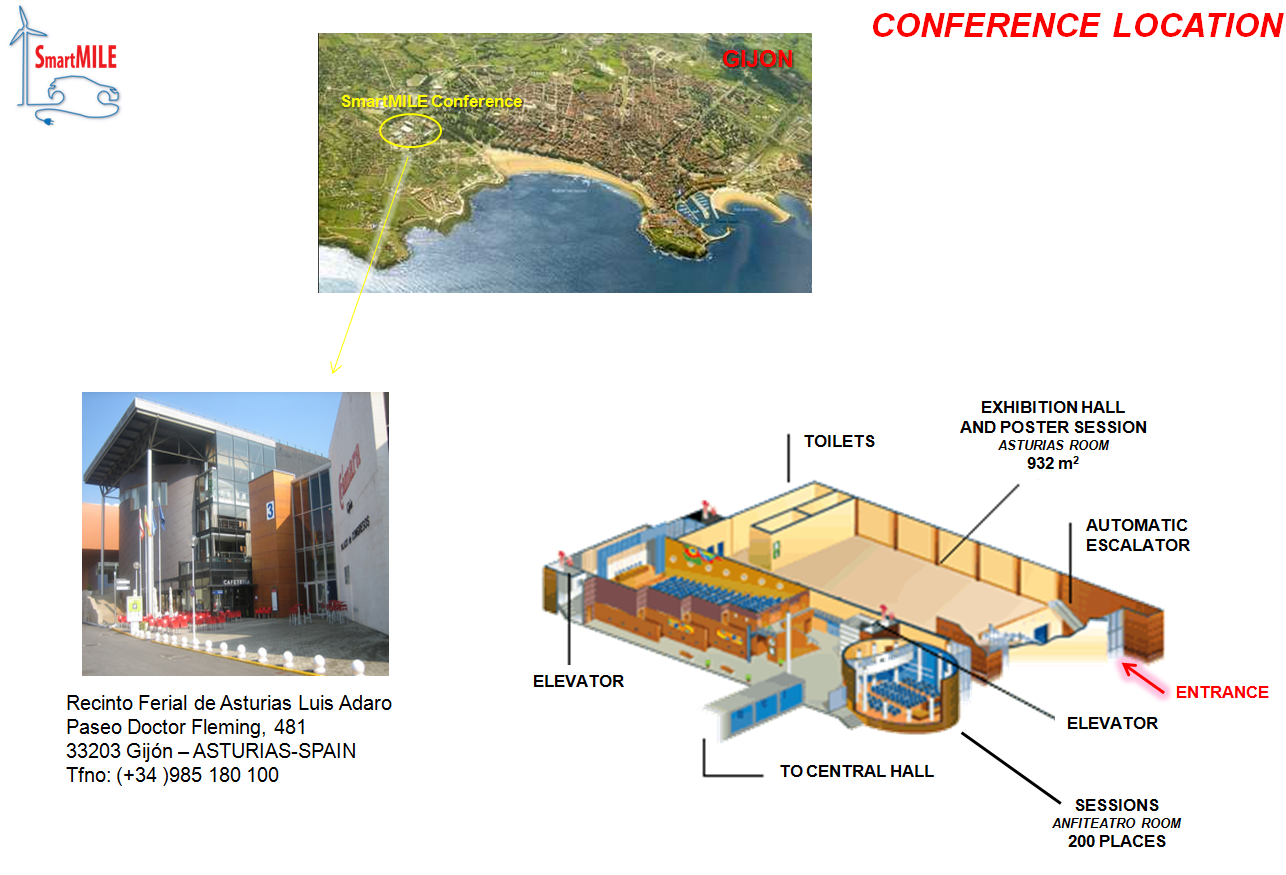 HOW TO ARRIVE TO GIJÓN
BY PLANE
The nearest airport to the conference location is Asturias Airport (IATA Code: OVD), placed at 38 km./24 miles from Gijón.
There is a regular taxi service to Gijón from Airport main entrances: 50 euros approximatly.
There are also a regular bus service to Gijón (ALSA). Bus stop is turning right when you leave the terminal. 6.20 euros single ticket. 11.80 euros return ticket.
BY BUS
ALSA is a national intercities bus company, which connects Gijón with most of Spanish cities. The ALSA Bus Station in Gijón has good connections to the International Fair Trade.
BY CAR
HOW TO ARRIVE TO GIJÓN INTERNATIONAL TRADE FAIR
BY CAR (FROM MOTORWAY A-8)
Take A8 Motorway and follow the signs to Gijón. Take the exit 365 to Gijón (La Guí­a-Viesques). Follow the signs to Gijón International Trade Fair.
BY BUS
Gijón Municipal Transport Company (EMTUSA) has 4 regular lines, which include in their routes bus-stops near the International Trade Fair:
Line 1 Cerillero-Hospital de Cabueñes (bus-stop Les Mestes)
Line 4 Cerillero-Viesques-Campus-Hospital de Cabueñes (bus-stop Feijoo).
Line 10 Pumarí­n-Somió-Candenal (bus-stop Les Mestes)
Line 18 Nuevo Gijón-Hospital de Cabueñes (bus-stop Feijoo)