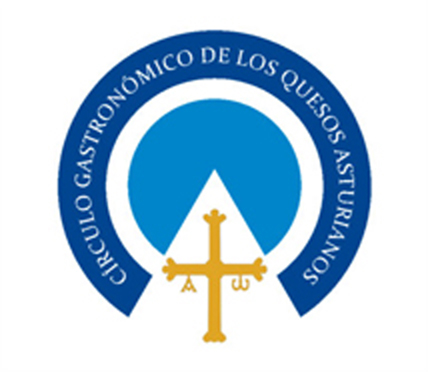 The Asturian Cheese Gastronomic Circle was established on June 25, 2013 in Oviedo, where it is based. Its purpose is set in article 2 of its Statutes: «Knowledge of milk products, both artisanal and industrial, primarily Asturian cheese varieties and their relationship with gastronomy.»
To do this, in accordance with its 3rd article, it carries out multiple activities, which are specified in:
Hold ordinary meetings and Exaltation meals to one or more cheeses monthly.
Celebration of a Great Annual Gastronomic Party, with the appointment of new number and honor circles and delivery of the Wine and Cheese Awards of the year.
Participate in contests and contests that are held today and encourage the realization of new ones in the different areas of Asturian cheese production.
Attend events and Great Chapters organized by Brotherhoods or Enogastronomic Associations, both regionally, nationally and internationally.
Collaborate selflessly with the Provincial and State Organisms, Entities or Institutions that request their advice.
Based on this, to date, it should be noted:
Intermediate so that PDOs from Asturias and cheese shops were present at national and international fairs.
Collaboration with the Case City Council and the cheese factories hosted in the PDO Casín Cheese in the implementation and organization of the Contest of said cheese in its new stage, in 2015. Being responsible for the organization and coordination of the Contests of cheese and casinos, which are celebrated there since its inception.
Collaboration in the implementation and organization, since 2016, of the Christmas Beer and Cheese Festival in Colunga.
Participate regularly as members of the official tasting juries in Regional Contests of Asturian cheese PDOs, as well as Idiazabal cheeses in Ordizia (Guipúzcoa) and Serra da Estrela, in Oliveira do Hospital (Portugal).