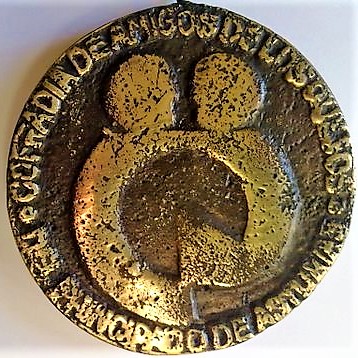 Cofradía de Amigos de los Quesos de Asturias (Brotherhood of Friends of the Cheeses of Asturias), arose with the purpose of promoting, protecting and supporting the important rural wealth in real danger of extinction and suffering difficulties of all kinds, without recognizing the great cultural value they provided. In addition, it also seeks to represent the voice of consumers, fans of good food. In 1983 the founding Statutes for a new social and cultural institution were written.
Some of the activities carried out within the framework of this association are the following:
Participation in Cheese Contests as members of the Qualifying Jury
Publication of numerous opinion articles in the media
Collaboration with the shepherds and processors defining the product and its organoleptic conditions
Carrying out gastonomic-tourist trips, visiting industries and strengthening relationships, collaboration and reciprocity for the benefit of cheeses and the greater knowledge of them
Development of activities and programming of conferences, technical tastings and colloquiums to complete their social development within the scope of the Asturian Society
Under the denomination of Cultural Classroom of the Brotherhood, important activities are developed with exchanges and meetings with other gastronomic Brotherhoods with the purpose of spreading the richness and extraordinary value that Asturian cheeses represent
Once a year the Brotherhood holds its 'Grand Chapter', the most important general meeting of the year, which summarizes activities carried out. Within the Acts of the Grand Chapter, which involves exhibitions, conferences, colloquiums and gastronomic tastings, the appointment of new Cofrades is made. In addition, the 'Excellence-Gourmet Awards' are given to people, companies or institutions that are prominent in the gastronomy or marketing of cheeses. Currently these Awards have great prestige and recognition within the professional environments of the Asturian Society, for their independence and honesty.