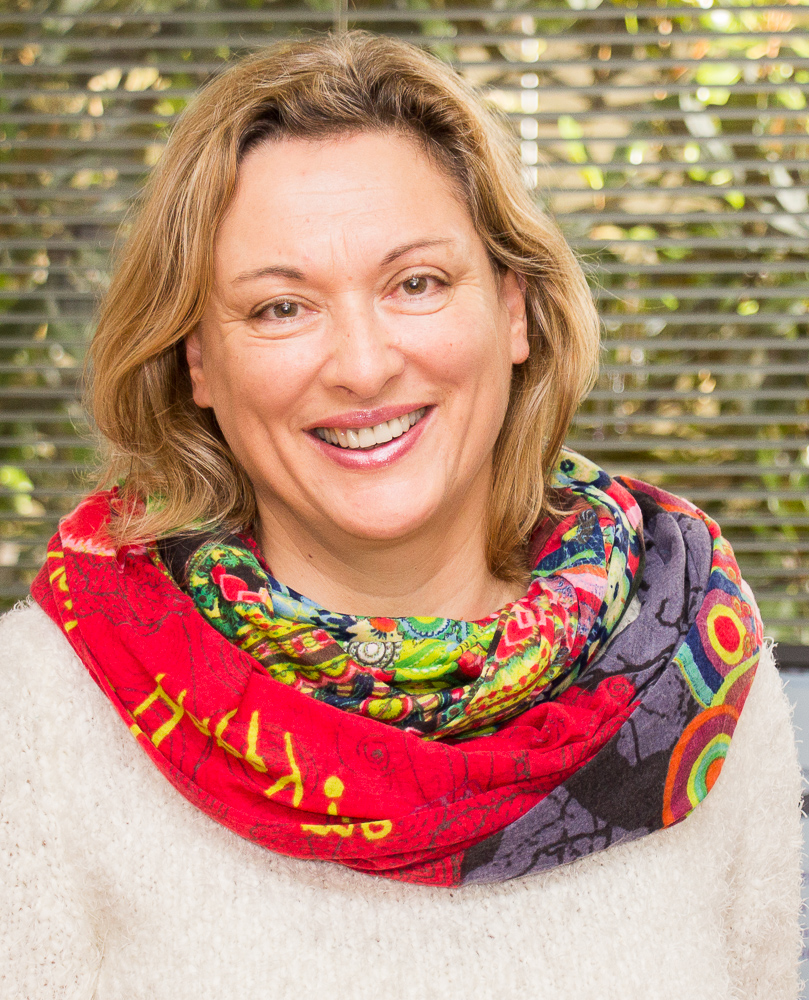 Position: FULL PROFESSOR (PhD in Sociology).
Department: SOCIOLOGY.
Field: Sociology
Adress: Universidad de Oviedo. Departamento de Sociología. Facultad de Economía y Empresa. Edificio Departamental, 2º Planta. Campus de El Cristo. 33006 Oviedo. Asturias (España).
Email: cecilia@uniovi.es
phone: (+34) 985 105 042
Cecilia Díaz-Méndez is Professor of Sociology in the Department of Sociology at the University of Oviedo.
She has been teaching the Sociology of Consumption since 1993 and she is involved in research projects related to the Sociology of Food and Rural Sociology. Since 2000 she has been the director of the research group on Sociology of Food integrated in the Health and Biotechnology Cluster at the Campus of International Excellence of the University of Oviedo (Asturias).
In the last few years she has been the principal researcher in several studies carried out with public funding in the field of food and the social sciences, amongst which stand out "The food away from home in Europe" (2013–2016); "Food Convergences in Europe" (2009–2012); "Mediterranean diet and food practices" (2003–2006) and "Change in food consumption in Spain" ( 2001–2003). She has collaborated with some other researchers from Spanish universities:  (UNED, Universidad Autónoma de Madrid, Universidad de Barcelona, Universidad Politécnica de Valencia, Universidad Rovira i Virgili, Universidad de Valladolid), as well as some other foreign institutions (University of Manchester and Oxford in the UK, Lille and INRA in France, Naples and Bologna in Italy, Porto and Lisbon in Portugal, Iowa in USA).
She has co-directed two special issues on sociology of food for Spanish social science journals: "Consumo, seguridad alimentaria y salud" together with Gómez Benito (2005) in Revista Internacional de Sociología and "Metodología para el estudio de la alimentación contemporánea" with María Isabel Garcia Espejo, 2014 in Revista Política y Sociedad.
She has also led or collaborated on publications that discuss the future of contemporary food: "Food Consumption and Health" (Fundacion La Caixa, 2008) or "Food in the Spanish society," in  Revista Investigación y Ciencia, a Monograph on Food (2013).
She has also published some of her works in some international journals: a paper analysing the use of time spent on food (British Food Journal, 2014) about the aspects related to the concepts of health and nutrition (Food Policy, 2010); or another on the analysis of food expenditure (International Journal of Comparative Sociology, 2014), all of them aimed at the deep study of the changes in eating habits and practices in contemporary societies .
She has recently performed the National Survey of Food Habits (Ministerio de Agricultura, Alimentación y Medio Ambiente, 2013) with her colleagues in the research group of the Department of Sociology at the University of Oviedo and has applied her knowledge to social studies, like those on Food in Times of Crisis carried out for the Spanish Red Cross with the support of the Alimerka Foundation (2014) or her more recent collaboration on the Asturias UNICEF report (2015).
Research Fields
Project participation
El malestar con la alimentación: percepciones actitudes y conductas de la población española hacia una alimentación saludable, sostenible y justa

Plan Nacional de I+D+I (2022-2025) proyecto generación del Conocimiento 2021 Referencia PID2021-1227210B-C21
Participantes: Universidad de Oviedo, Universidad de Granada, UNED, Universidad Complutense de Madrid

MISIONES CIENTIFICAS (2022). COMENSAL

COnsorcio Misiones Científicas Sostenibilidad AliMENtaria: por un entorno alimentario SALudable, sostenible y justo para Asturias (2022-2023). Referencia SV-PA-22-AYUD-2022(2430
Equipo de investigación: MYOMICS, ASINCAR, COGERSA; SERIDA y UNIOVI

RED DE INVESTIGACIÓN "Niveles de vida, salud, nutrición y desigualdad" (RED2018-102413-T)

Entidad financiadora: Programa Estatal de Generación de Conocimiento y Fortalecimiento Científico y Tecnológico del Sistema de I+D+I
Convocatoria competitiva (si/no): SI
Duración, desde: 01/01/2020 hasta: 31/12/2022
Cuantía de la subvención: 15.000€
Investigador responsable: José Miguel Martínez Carrión (Universidad de Murcia)
Número de investigadores participantes: 12 (grupos investigación)
Miembros del grupo/instituto que participan en el proyecto/contrato: Cecilia Díaz Méndez, María Isabel García Espejo, María Amparo Novo, María Trinidad Pascual Fernández, José Manuel Parrilla Fernández, Laura Cabiedes Miragaya, Sonia Otero Estévez, Guadalupe Ramos Truchero, Sandra Sánchez Sánchez, Carmen Lozano Cabedo, Nuria Hernández Nanclares.

Consorcio ELDER. EL Reto de envejer. Longevidad  y envejecimiento 2021

Subvención a los consorcios de las Misiones Científicas del Principado de Asturias. Consejería de Ciencia, Innovación y Universidad

IP. Enrique Caso Onzain MY OMICS SL

Consejería de Ciencia, Innovación y Universidad
Julio 2021
Coordinación parte social del proyecto: GRUPO DE INVESTIGACIÓN EN SOCIOLOGÍA DE LA ALIMENTACION
Participantes del Departamento de Sociología: Trinidad Pascual, José Pablo Calleja, Vanesa Rodríguez, Sonia Otero, Cecilia Díaz-Méndez

Gobernanza para la promoción de una alimentación saludable y sostenible tras la COVID-19. La visión desde el ámbito científico.

Convocatoria IMIENS. Instituto mixto de investigación UNED-Instituto de Salud Carlos III

IP. Carmen María Lozano Cabedo y Miguel Ángel Navas Martín

Equipo. Marta Moreno González, Cecilia Díaz-Méndez, Raquel Ajates
Duración: 2020-2022

Consumo político alimentario: ciudadanía, activistas e Instituciones

Ministerio de Economía y Competitividad

IP. María Amparo Novo Vázquez

Miembros del grupo que participan en el proyecto: María Amparo Novo Vázquez y Carmen Lozano Cabedo
Duración: 2016-2020

Alimentación y Estructura social: análisis de las desigualdades sociales en España. Programa Estatal I+D+I, Retos de la Sociedad (Ref. CSO2015-68434-R)

IP. Isabel García Espejo

Equipo: Cecilia Díaz Méndez, Isabel García espejo, Trinidad Pascual, Jose Manuel Parrilla, Javier Aranceta, Venancio Martínez, Isabella Darmon, Phillipe Cardon.
Duración: enero 2015-2018

La alimentación fuera del hogar en Europa: Un análisis comparado de los modelos alimentarios extradomésticos en España y Reino Unido (2013-2016)


Plan Nacional I+D+I. Ref. CSO2012-31904.
IP.: Cecilia Díaz Méndez

Convergencia y divergencias alimentarias en Europa. Un análisis comparado de la desestructuración alimentaria en Gran Bretaña y España (2009-2012)


Plan Nacional I+D+I. Refer. CSO2009-07351
IP.: Cecilia Díaz Méndez

La alimentación fuera del hogar en Europa: Un análisis comparado de los modelos alimentarios extradomésticos en España y Reino Unido (2013-2016)

Plan Nacional I+D+I. Ref. CSO2012-31904.
IP.: Cecilia Díaz Méndez
Convergencia y divergencias alimentarias en Europa. Un análisis comparado de la desestructuración alimentaria en Gran Bretaña y España (2009-2012)

Plan Nacional I+D+I. Refer. CSO2009-07351
IP.: Cecilia Díaz Méndez
Publications
Díaz-Méndez, C., & Ramos-Truchero, G. (2023). From the economic crisis to the COVID-19 pandemic in Spain: The challenges for healthy eating in times of crisis. International Journal of Gastronomy and Food Science, 100655. (JCR, Q3)
Díaz Méndez C. and Garcia Espejo I. (2023). "Inequalities in the patterns of the consumption of healthy food during the Great Recession of 2008" in Inequality and Nutritional Transition in Economic History Spain in the 19th-21st Centuries. Medina-Albaladejo, Martínez Carrion y Catalayur (ed).  Routledge. ISBN 9781032212463 (SPI Q1)
Díaz Méndez, C. (2023). Hacia un nuevo sistema agroalimentario. Claves de Razón Practica. Monográfico Alimentación Número 286. Vol 1, pp.20-29. ISBN 1130-3689 (latindex)
Díaz Méndez C. y Pérez Gañan, R. (2022). "El descontento y la desconfianza de la ciudadanía con la alimentación", en Distribución y Consumo. monografía Nuevas dimensiones del Consumo Alimentario. Moyano Estrada (coord..).  MERCASA, 32, nº 172, Vol4 4. D.L.: M-41328 – 1991 // ISSN 1132-0176
Díaz Méndez, C. Martínez López R y Parrilla Fernández, JM. (2022). "Pobreza e inseguridad alimentaria antes y después de la pandemia" en Martínez López y Ruíz-Huerta Carbonell (coord.) V Informe sobre la desigualdad en España 2022. El impacto de la pandemia. Pp. 117-131. Fundación Alternativas.
Díaz-Méndez, C. Otero-Estevez, S. and Sánchez-Sánchez, S. (2022). Are Spanish surveys ready to detect the social factors of obesity? International Journal of Environmental Research and Public Health. 198, 11156. JCR Q1
Sandra Sánchez-Sánchez, José Manuel Parrilla Fernández y Cecilia Díaz Méndez (2022). Deporte, cuerpo y alimentación: un análisis socio histórico de cuatro generaciones de deportistas. Empíria, 54,95-117. SCOPUS Q2
Schubert, M. N. Schneider, S. and Díaz-Méndez, C. D. (2022). Antinomies in the formation of contemporary food routines: an analysis grounded on social practices. Sociologias, 23, 206-236. SCOPUS Q3.
Díaz de Rada y Díaz Méndez (2021). Consumo alimentario y salud. Hábitos alimentarios del comensal extradoméstico español. OBETS Revista de Ciencias Sociales, vol 16,2, 261-278
Díaz Méndez y Cardon (coord.) (2021). La transformación de la alimentación en el sur de Europa. Tirant Humanidades. Valencia. ISBN: 978-84-18802-72-0
Vidal DM, Moreno Arribas MV, Bartolomé Sualdea MB, …Díaz-Méndez C. (2021). "For healthy diet in a global and sustainable Word" in Del Castillo Bilbao y Martínez Alvarez (coord.) Challlenge F. New Foundations for a sustainable global society, Moyano Estrada and García Azcárate, Volume 1. CSIC. Pp. 227 y ss.
Cabiedes-Miragaya, L., Díaz-Méndez C. and Garcia Espejo I. (2021).  "Well-being and the lifestyle habits oth the spanhish population: the asociation between subjetive well-being and eating habits", International Journal of Environmental Research and Public Health. 18, 1553
Díaz-Méndez y García Espejo (2021). "Crisis económica y desigualdad social. Impacto en el seguimiento de una dieta saludable", en La transformación de la alimentación en el sur de Europa, Díaz-Méndez y Cardon. Tirant Humanidades. Valencia. 128-151
Díaz-Méndez, C., & Adams, J. (2021). The combined used of quantitative and qualitative longitudinal methods in the study of obesity. Gaceta Sanitaria
Alonso-Domínguez, Á, Callejo, J. y Díaz-Méndez, C. (2020). How the type of working day affects work-life balance and mealtime balance. A study based on the Time Use Survey. Time & Society. )
Díaz-Méndez, C., & Adams, J. (2020). The combined used of quantitative and qualitative longitudinal methods in the study of obesity. Gaceta Sanitaria
Díaz-Méndez, C. García-Espejo, I. y Otero-Estévez, S. (2020).  New and old forms of poverty in Spain: exploring food consumption during the crisis. British Food Journal. DOI: 10.1108/BFJ-07-2019-0527.
Díaz Méndez C. and Lozano C. (2019). "Food governance and healthy diet. An analysis of the conflicting relationships among the actors of the agri-food system". Trends in Food Science & Technology. Disponible en: https://www.sciencedirect.com/science/article/abs/pii/S0924224418301353
Díaz-Méndez, Cecilia and Garcia Espejo, Isabel (2019). "Social inequalities in following official guidelines on healthy diet during the period of economic crisis in Spain". International Journal of Health Services.  49 (3), 582-605. Disponible en: https://journals.sagepub.com/doi/abs/10.1177/0020731419847589
Díaz-Méndez C. y García-Espejo I. (2018). Homogeneidad y fragmentación en los hábitos alimentarios de los españoles: una respuesta a través del análisis de los horarios, las relaciones y las normas alimentarias. Revista Internacional de Sociología.  76 (3) e102. Disponible en: https://doi.org/10.3989/ris.2018.76.3.17.360
Díaz-Méndez, C. García-Espejo I. y Otero-Estévez S. (2018). Discursos sobre la escasez: estrategias de gestión de la privación alimentaria en tiempos de crisis. EMPIRIA (2018). 40, 85-105. Disponible en: https://doi.org/10.5944/empiria.40.2018.22012
Díaz-Méndez, C. (2016). Estabilidad y cambio en los hábitos alimentarios de los españoles, Acta Pediátrica Española, 74 (1).
Díaz Méndez C. y Martínez Suarez V. (2015). "Carencias alimentarias en tiempos de crisis" en Informe UNICEF La infancia en Asturias 2015. Gijón, UNICEF Asturias, pp.48-50
Díaz Méndez, C. and Garcia Espejo, I. (2014). "Eating practice models in Spain and the United Kingdom: A comparative time-use analysis", International Journal of Comparative Sociology, Vol. 55(1) 24– 44
Díaz Méndez, C. and García Espejo, I. (2014). "Eating practice models in Spain and the United Kingdom: a comparative time use analysis", International Journal of Comparative Sociology, Vol 55 (1) 24-44
Díaz Méndez, C. y García Espejo, I (2013) "La alimentación fuera del hogar" En: Cecilia Díaz Méndez (Coord.) Hábitos alimentarios de los españoles, Ministerio de Agricultura, Alimentación y Medio Ambiente, pp. 49-63